TABATA Workout On The Helix®
Tabata Conditioning In addition to our guide for the HIIT Workout, we thought it appropriate to publish a companion guide for the Tabata Workout.
More Articles You Might Like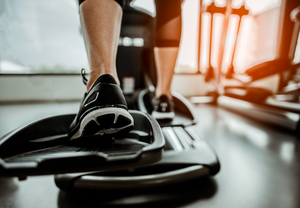 Effective Elliptical Workouts: Maximizing Fitness Gains with Low-Impact Training
Elliptical workouts have become a staple in gyms and home fitness routines for good reason. These...
Read more
Diet Like a Man to Lose Weight
Man-Up, Ladies!  ABC's Good Morning America offers some straightforward advice to women about ho...
Read more
The Perfect Exercise Machine for Women
An attendee at the IHRSA International Fitness Industry Show tries out the Helix® Lateral Trainer...
Read more
Our biggest sales aren't advertised. Add your email to be notified.
Use left/right arrows to navigate the slideshow or swipe left/right if using a mobile device